Don't Be a Dick on Prime Day
…Or How to Shop Online Without Losing Your Soul!
The third annual Amazon Prime Day sale-a-bration is upon us…and we're all pretty excited about it over here, I can tell you! While there are countless blog posts out there today giving you advice on how to make the most out of all the great deals you may find during the three-day extravaganza, I'm here to teach you how NOT to behave on Prime Day. As you may or may not know, Prime Day is Amazon's gift to Prime members, with amazing deals and offers that tend to be the best of the entire year, including Black Friday. Amazon Prime Day is a great way to get some really good deals on all the stuff you love, but it can also bring the worst out of people, which may lead to some unpleasant experiences if you're not careful. So, here are some common-sense tips for enjoying Prime Day without turning into a total dick!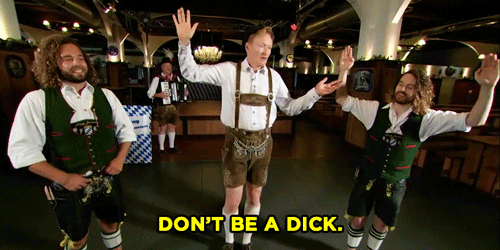 Don't Expect Everything to Arrive in Two Days
The most talked about benefit of a Prime Day membership is their unlimited 2-day shipping policy. However, there is a general misconception of what "two days" really means when ordering from Amazon. Here's why:
While MOST Prime eligible (more on this below) products will arrive within the promised two days, the timer doesn't actually start until the item SHIPS. This means that if you order the item at 10:00 pm on Tuesday night, it probably won't actually ship until Wednesday, so you will likely get your item on Friday. Some people have a difficult time understanding the concept that every item is not packed and shipped out the second you hit the buy button. Until teleportation is invented, understand that there is handling time to consider. Just know that Amazon wants to get you your stuff as quickly as possible, just as much as you want to receive it.
 Not all Amazon items are eligible for free 2-day shipping and this is made VERY clear on the order page and before you place your order. If you do NOT see the Prime logo next to the price on the product page, it does NOT qualify for Prime shipping. This is likely due to the fact that the item is out of stock/low on inventory, or it is being sold by a third party located in China, so it will arrive in about 3 months…deal with it!
Prime Day is the basically Black Friday for Prime Members, so pretty much two-thirds of the world will be shopping for deals at the same time. While Amazon is more-than-ready for the uptick in activity, things that are out of their control are still going to happen, so don't freak out if your item arrives in three days, instead of two. Appreciate the fact that you got some great deals, along with everyone else in the world, and just chill out…it's not the end of the world!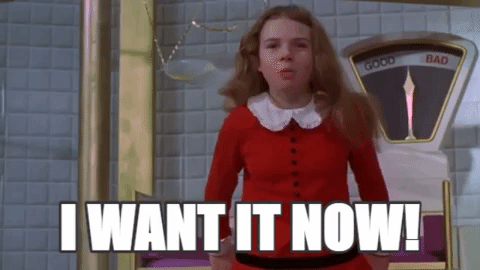 What to Expect When Your Item Doesn't Arrive On Time
Okay, so two days have gone by and your item still hasn't arrived…tragedy has struck! There are some basic things to know about what to expect from Amazon when your items actually don't arrive by the Guaranteed Delivery Date (GDD). Here are some tips:
When you order your items, you will get an emailed confirmation of the GDD and your tracking number for the shipping company that was used. This can be UPS, USPS, FedEx, Amazon Logistics, or any number of other shipping partners that are in the Amazon shipping network. When you click on the tracking link, it may take you to the Amazon created tracking page…which is actually not very accurate. So, if your late item was shipped by UPS, USPS, or FedEx, make sure to check the tracking on THEIR tracking page for the most up-to-date delivery info.
If your package is showing as DELAYED on the UPS, USPS, or FedEx pages, the quickest way to find out when your package will arrive is to call them, not Amazon. While you can certainly contact Amazon for this as well, they are just going to put you on hold while they call the shipper on your behalf. For all other shippers (including Amazon Logistics), your only option is to call Amazon and they will sort out what the problem is with your delivery from their end.
If your package is showing as DELIVERED…this does NOT necessarily mean it actually was delivered. I know, this seems ridiculous, and it is, but unfortunately, many shippers (I'm looking at you UPS and USPS) will scan packages and mark them as delivered when they are loading up their trucks…not always at the time they ACTUALLY delivered the package to your front door. Trust me, Amazon doesn't like this any more than you do, but it is a common practice that Amazon has no control over. So, please understand that once they hand the package over to the shipper…the shipper is in control of the package at that point.
As a result, Amazon does not actually consider your package lost until 24-hours after the GDD. This is because most "lost" packages actually do get delivered the next day. While you may be angry and want a replacement sent out to you immediately, it may actually cause you more problems in the end because you could end up with both items and then will need to return the replacement.
So, your best option is to call after the 24-hour waiting period has expired. Refunds and replacements cannot be processed before that waiting time runs out, so you will likely have to call back again anyway. While a refund or a replacement can be processed at that time, you will also likely receive a $5 promotional certificate from the customer service agent you speak to (ask for it if they don't mention it)…and if you're really nice to them you might even get a little more! Do not DEMAND that you get your item for free just because it was delivered a little late. Does this really seem reasonable? No, it doesn't, so don't be a dick about it!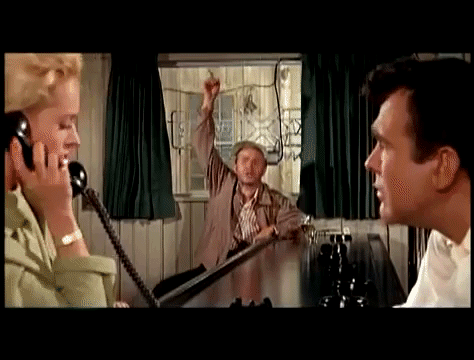 Pay Attention to Your Checkout Page
Please, for the love of Pete, pay attention to the Checkout Page closely before hitting the Place Your Order button. This is the most important part of the Amazon ordering process and you are responsible for the choices you make here. First, make sure your shipping address is correct. Shipping times are based on specific addresses and can vary depending on which Fulfillment Center the item is shipping from, so just make sure yours is correct to get the most accurate delivery date.
You will also be given multiple options for shipping, to include free Prime 2-day. However, you might be offered coupons, special offers, or free trials for choosing standard or other shipping options. If you choose a slower shipping option…you will NOT get your item in two days!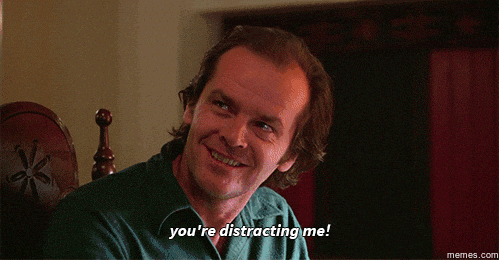 Lightning Deals Are Lightning Fast, So Don't Dawdle!
The purpose of Amazon Prime Day is to offer great deals to Prime members. This does not mean that every single product will be on sale and that there is an unlimited supply of everything. You need to pay close attention to what you are ordering, how much it costs, and act fast to get the most out of Prime Day. Here's how it works:
The best deals are usually offered as Lightning Deals, with new deals being added as fast as every five minutes during the Prime Day event. Lightning Deals are just that, lightning fast, so you have to complete the purchase quickly. A timer will be visible on each Lightning Deal, indicating how many items are still left. If you claim one, it must be paid for and the sale completed within approximately 15 minutes from the time you claim it, otherwise, you will lose out on the deal. So, don't wait around trying to fill your cart up, just complete the order and get back to shopping!
If you waited too long and the Lightning Deal sold out, don't call customer service demanding that you get the item at the sale price that you missed out on because you didn't heed the above tip. The concept of a Lightning Deal is that it's a special price for those who are lucky enough to claim the item in time. It's like a game, you may win some and you may lose some, but don't be a sore loser when you don't follow the rules of the game! Amazon Does Not Price Match
Say it with me again…Amazon does NOT price match! Another big misunderstanding about shopping on Amazon is how products are priced. Here are some things to keep in mind:
Amazon uses a fluid pricing system, which means that the prices change ALL THE TIME…even multiple times throughout the day based on availability, demand, and other factors. As a result, if you buy a TV for $400 and then the next day you see it on sale for $350, Amazon will not adjust the price. You will have to return the $400 TV and reorder the less expensive TV to get the lower price. This is just how Amazon works and sometimes the odds are in your favor, but other times they are not.
This is particularly important to keep in mind on Prime Day. There will be literally thousands of items that go on sale for at least a short window of time throughout the Prime Day event. If Amazon price-matched every one of these deals, it would sort of defeat the whole purpose of the event.
The only exception may include Amazon devices, such as Kindles and Echos. If you purchased one of these items within the last 30 days, Amazon MAY match the Prime Day prices, so just give them a call to find out if you qualify. So, pay attention, be prepared, and have fun playing the game of skill and chance that is Prime Day!
But I'm Not a Prime Member…Waaahhhh!
It's true, Prime Day is the biggest sales day for Prime members, but that doesn't mean that you are excluded just because you don't currently have a Prime Membership. While the first mission of Prime Day is to offer great deals to members, the secondary mission is to sign up new members to the program in hopes that they will stay after their trial period ends. Here's why this is the best time to join Prime:
You can sign up for a 30-day free trial subscription of Prime (as long as you have never done so before) and take advantage of all the Prime Day deals. However, if you have no intentions of paying for the subscription after your free trial, make sure to cancel it BEFORE the renewal date. This is actually YOUR responsibility and you will NOT get a notice that your subscription is going to renew after 30 days…but you already know this because you are knowingly signing up for the free trial and it tells you that you will be charged if you don't cancel it…so don't forget!
If you do forget to cancel and you are charged after the 30-day trial, then it's actually easy to cancel on Your Account page or just by calling customer service…but don't do that because a Prime Subscription offers so many great benefits! Other than the free 2-day shipping benefits, Prime membership also includes thousands of streaming video/TV shows, more than two million free songs, unlimited photo cloud storage, free video games with Twitch, a free Kindle book every month, free access to early Lightning Deals every day, and so many other wonderful things! Amazon is literally taking over the world of retail and streaming (for better or worse) so that $6.58 per month (or .22 ¢ per day) really pays for itself with just one online order per month.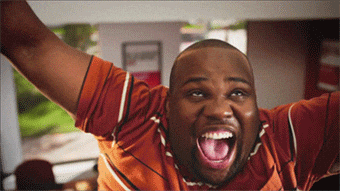 I Still Want to Be a Dick, What Do I Do Now?
As the saying goes, you can't please all of the people all of the time…so if you're dead set on acting like a dick on Prime Day, then there's nothing that can be done about it. However, here are a few last tips to keep in mind:
Believe it or not, Amazon is not out to get you…they really do want to get you your items as quickly as possible with the least amount of hassle as possible.
If every single order went out without any problems whatsoever, that would cause literally tens of thousands of customer services employees to lose their jobs, so your late package is actually supporting job security!
Your customer service representative did not cause your package to arrive late or your subscription to renew, so don't act like a complete animal when things go wrong and you have to call to complain about it. They are actually there to solve your problem, not to be your punching bag.
Threatening to cancel your Prime Membership really only hurts you, not Amazon. Stuff happens, that's life, but getting so upset about it and canceling your subscription just to make a point is just silly. In the end, you're probably still going to order things from Amazon and now you're going to have to pay for shipping…and that is just hurting you, not the company.
It really is true what they say…you will catch more flies with honey than vinegar, so being nice to your customer service agent will more likely result in promo certificates, shipping upgrades, or other bonuses, just because you weren't a dick!